Building Work
Building Work
13 September 2017 (by admin)
Ongoing building work details.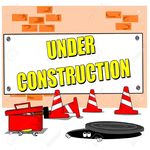 The builders have been busy over the summer getting the school ready for the new term. The Year 3 and 4 classrooms are now complete as is part of the back corridor. The toilets at the far end of the building have also been finished, The work completed so far looks great and we look forward to showing you around. Unfortunately the new pupil entrance and year 2 classroom have not yet been completed, we hope that this will be finished in the coming weeks.
As there are still workers on site could I ask in your support in ensuring the playground and school grounds are cleared quickly in the morning and afternoon. As the pupil entrance is not yet complete years 3,4,5 and 1 will need to enter and exit the building nearest the carpark.
Year 2 and six will still enter and exit via the year six building